The first match of the UHT SABERS team in the EUHL games in the 2022/2023 season against the SPARTACUS Kosice team ended with our team winning 3:5.
Course of the meeting:
First period
The first period is a mutual examination of the opponents' potential, an even game ended with our team leading 0:1
Second period
The desire to make up for the loss from the first period and the will to win the match by the hosts of the meeting results in a 2:1 win of the period
Third period
The last part of the match started with the score 2:2. Both teams decided to tilt the result of the match to their side, starting continuous attacks on the opponent's goal.
The first 10 minutes are very fast and hard hockey by both teams. In the 53rd minute of the match, after a quick action of our team, we took the lead 2:3.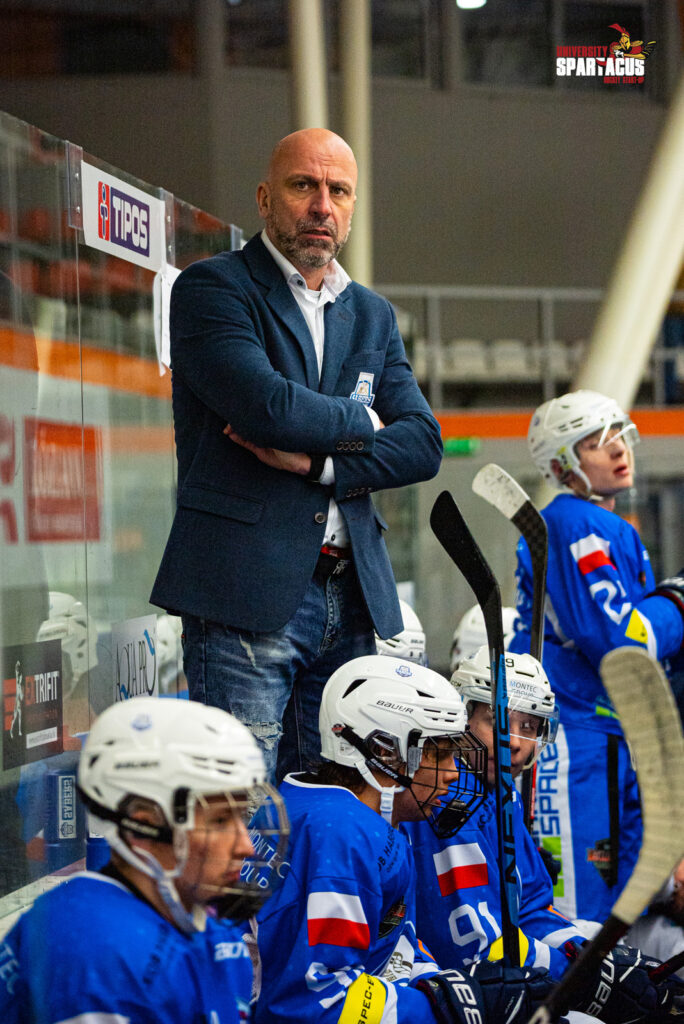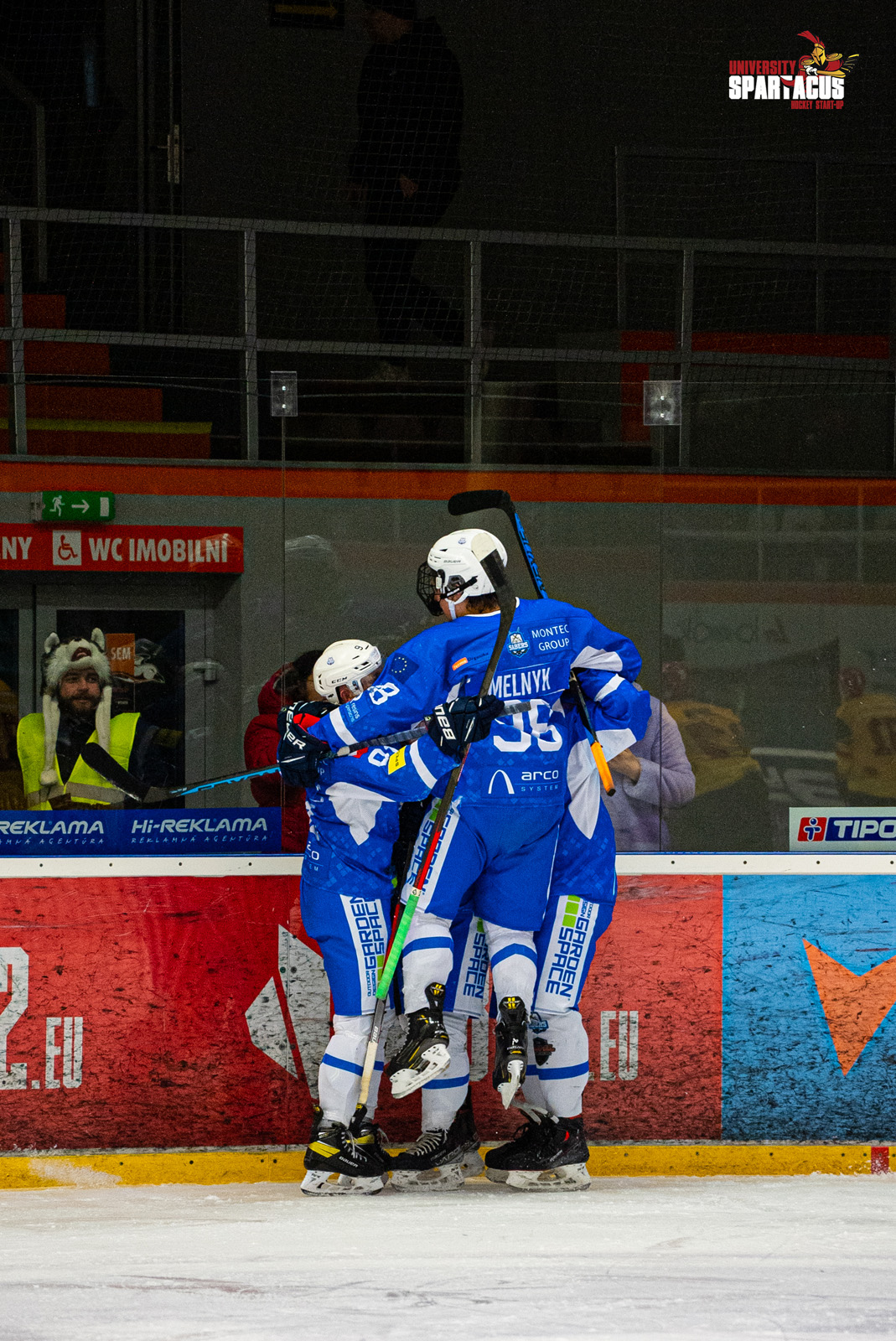 This lead knocked the team from Košice out of the match rhythm a bit and twenty seconds later we were leading 2:4.
After conceding the fourth goal, the hosts of the meeting threw all their strength to make up for the losses, which allowed them to score a contact goal 3:4 in the 57th minute.
From that moment on, we saw the best in hockey: commitment, dedication and the will to win of the players of both teams.
However, it was the UHT SABERS players who were happy at the end of the match, sealing their victory with a shot into an empty goal and making the score 3:5.
Congratulations to the players and coaching staff for a great game!!!
_
Photo report courtesy of University Spartacus